About Event
Join MGS at BIG Festival 2022!
BIG Festival, the largest festival of games, creation, business and networking in Latin America takes place from July 7th to 10th.  For the last decade, BIG has been strengthening the gaming ecosystem in Brazil.
MGS is proud to partner with BIG to help bring mobile growth content to the world's best gaming publishers, by vertical and geo.
The festival will be the main gaming event of the 1st half of 2022 and will bring together about 30
thousand people in the physical space, in addition to reaching more than 1 million people passionate
about games in online broadcasts. There will be over 100 hours of live talks and performances and
more than 200 select games available to play.
Join MGS at our VIP Dinner for mobile game publishers. RSVP form below.
Attend BIG Festival for mobile gaming content and more!
To Get Tickets to BIG, register here.
.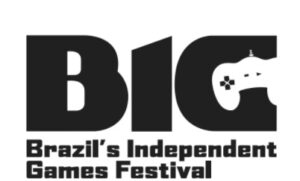 Interested in our Events?
Are you a Mobile App Expert looking to get involved with an exciting and dynamic team of people? We bring mobile experts together around the globe through our MGA events. Get in touch with us to learn more about Speaking or Sponsorship opportunities.