Interested in our Events?
Are you a Mobile App Expert looking to get involved with an exciting and dynamic team of people? We bring mobile experts together around the globe through our MGA events. Get in touch with us to learn more about Speaking or Sponsorship opportunities.
Agenda
Sep 29, 2022
VIP Dinner ( Invite Only)
This is an invite only event for speaker, sponsor and VIP attendees.
Welcome Remarks
Welcome to MGS Games! Learn about what's new at MGA and our plans for 2023.
The UA Formula To Beat The 95% Creative Failure Rate
Zynga's Bradly Bifulco (Creative Director) and Consumer Acquisition's David DeJong (Group Creative Director) discuss tactics to overcome the 95% failure rate of new creative ad concepts and how to increase the success rate to maintain peak financial performance. Hear how top app companies leverage competitive trends, user motivations, and emotional triggers to develop fresh ad concepts designed to increase performance. Moderated by Brainlabs' Lian Amaris (VP, Marketing, North America). Discover how to: - Guide and prioritize creative exploration aligned with UA financial goals and KPIs - Eliminate unfocused ideation while fostering creativity across internal and external teams - Overcome creative slumps with a reusable framework that uncovers fresh ideas - Decide "where to go next" when you think you've tried everything
11:22 AM PST
11:55 AM PST
FIRESIDE CHAT: User Growth in a World of Online Communities
Roderick shares his experience and perspective in this session looking at the evolution of user growth in a world without IDFA, declining advertising effectiveness and proliferation of communities.
11:55 AM PST
12:30 PM PST
PANEL: Mobile Gaming Trends
The mobile market represents around half of all global games revenues, and opportunities abound for savvy developers, but how can today's game makers succeed in this increasingly competitive landscape? Our panel will answer this important question while addressing changes in the Apple ecosystem and discuss the future of F2P gaming, as well as consider new opportunities including web gaming, AR/VR blockchain gaming and NFTs.
Social Virtual Reality Best Practices
Crossing the Streams: Cross-Disciplinary Solutions in Game Development
The key to any game project is integrating the efforts of diverse disciplines, from business to engineering. Learn how to identify challenges, align teams, and build robust solutions from real world examples including a flexible content pipeline for a UGC game and a core XR platform service for Magic Leap. These critical analyses and tools will ensure you can leverage your team's full potential from day one.
Latest ASO Best Practices and Latest ASO Hacks
FIRESIDE CHAT: The Convergence of Blockchain and Games
Blockchain technology and Games. Convergence? Evolution? Micro transaction online games revolutionized the importance of digital assets and virtual currency. Coins to buy, coins too earn, digital items rarity, usability, value.... These have all created a trillion dollar global market in the buy, sell, and trade of game assets. Games are 3D, massively multi player, and in a persistent game universe. ICO's, tokens, NFTs, digital assets, virtual currencies... Sounds familiar? Whether convergence or evolution of technology, let's discuss!
Creative in Mobile Games Ads
Creative is key in Games advertising: with multiple channels, including TikTok, video, and AppStores, growth marketers must work with creative teams to deliver compelling content in different formats. The panel brings both Games Growth Marketers and Creative folks to speak about working together. With 10+ years in creative performance, I am an expert in the field. The engaging panel, will benefit growth marketers in the gaming space wanting to improve their work with their creative counterparts.
Go To Market Growth practices for modern mobile game launches
Making Blockchain Games Fun
What aspects of blockchain technology can excite and entertain? How can we reduce tedious onboarding methods to make the game start with ease?
These are topics covered by Gabriel Meredith's presentation, "Making Blockchain Games Fun." Starting with an overview of the current landscape of blockchain games, the founder of Merfolk Games will then share four years of knowledge developing methods to streamline onboarding, ensure quality of product, and bring together the best of blockchain technology.
Anyone interested in a clear overview of blockchain technology and its usefulness (and potential drawbacks) in gaming will find great benefit in joining this presentation.
10:35 AM PST
11:13 AM PST
AI Trends in User Acquisition
App publishers and UA leaders will gain insights into AI's growing impact on performance marketing from Phil Shpilberg, founder of GameChangerSF, which was acquired by Pixis, the global leader in AI marketing.
Sep 30, 2022
Three Truths and a Lie: A Mechanics-First Mindset
This session will examine four different quotes from respected names in the field of game design (Schell, Iwata, Wright, etc.). It will look at how each supports or contradicts the philosophy of approaching game design with a "mechanics first" mindset and an emphasis on "how it works" above all else. It will also detail how we have attempted to embrace this approach in the development of our upcoming release, Addagrams.
Community building in Web3 and how that is used to grow a game
Testimonials MGS has a great mix of insightful presentations, interactive workshops, and the ability to network w... I've participated in a few Mobile Growth Summit conferences in San Francisco, New York, and, most re... MGS is an awesome forum for mobile industry insights and networking. It's been hugely beneficial in ... I love to speak and attend all the different MGS events globally because they always have great cont...

MGS provided me an excellent opportunity to dive deeper in mobile growth and advertising. The confer... World class content in a relaxed atmosphere. MGS is like going to your friends' place to see a livin... MGA has long been a key global partner in the mobile publishing industry. MGS events provide top Pub...
PLATINUM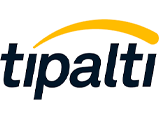 GOLD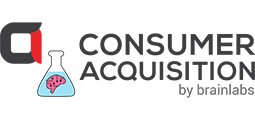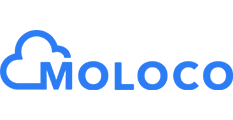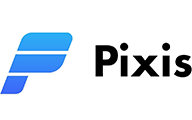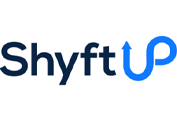 PARTICIPANTS