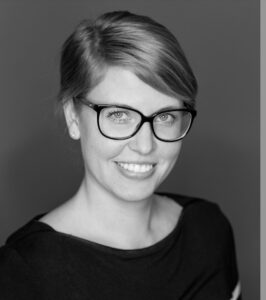 At MGS 22 Las Vegas we were excited to honor some of mobile's most important women. Päivi Pütsepp-Seufert won the MGA Women of the Year People's Choice Award for 2021 (as we finally got to honor last year's winners in person). As the Senior Manager Client Partners, Game Services, Americas at Unity Technologies. Päivi is a long-time supporter of MGA, and an important member of our community. We could not be more thrilled to see her honored! Learn more about Päivi and her career in this Q&A.
Q: Tell us a little about your first job in the mobile industry. How has the industry evolved since then?
A: My first job in the mobile industry was in Berlin, Germany. I worked in an agency where my job was to run a team of publisher managers connecting mobile gaming advertisers with publishers who are looking to buy installs from other apps. That was in 2015. Now, seven years later, the mobile world's motivation is still exactly the same but mediums and technology have evolved. Rarely do gaming companies go to agencies as the first point of UA (user acquisition), and instead, everything goes through direct ad networks such as Unityads where I have worked for the last seven years. The technology, at the same time, has evolved to more qualitative than quantitative buying when it comes to User Acquisition. As well as focus is more on the post-install optimization and automatization that was not there in the past.
At the same time, taking a step away from my first professional passion – advertising (in the mobile space) – the mobile industry has also stepped away from in-house services and is much more open to third-party solutions. This is where I work now as a manager of Gaming Services. Seven years ago it was harder to convince the app developers to get backend or analytics services from third-party like Unity whereas it is definitely more sought after as a service these days.
Q: What has been your biggest professional challenge?
A: Adopting the changing technology and new types of apps/game genres, to be honest. I work mostly in gaming, and keeping up with the constant new trends is a challenge. Not in a bad way but one of the most notable ways. One could be very much in the detail on how and what works best for, let's say, a casual game developer, and voila, all of a sudden all the expertise on that side has changed. Now hypercasual is the trendy genre and so my guidance and advice on how to do UA have to adapt quickly. Another example on the services side is cross-platform development, something new and we just have to learn how to navigate in, fast!
Q: A lot has changed in mobile over the last couple of years. What has surprised you most?
A: Good question. Well, the obvious is what a world we live in when it comes to one singular company (Apple) making a drastic and sudden change (iOS14 and ATT privacy changes) that impacts everybody's business. Very surprising how such an occurrence can take place and the way it has been managed. But I suppose I can say it is surprising how much mobile games' popularity constantly keeps increasing. I guess it's the same for any mobile application but not really. Top non-gaming apps are still pretty much the same in the top 20 that they were three years ago. But in games, it is not. All the prior top mobile games are replaced with new ones and it's a constant change.
Q: What advice would you give to someone just getting into the mobile industry?
A: Monitor the app stores, learn and play around with the top apps and try to understand what their motivation is. Doing that will help understand and facilitate what is happening on any mobile service side and use it in your work.
Q: Tell us your prediction for how mobile will continue to morph in the coming years.
A: Privacy will be a focus for sure, which will make a lot of amazing privacy-driven startups come to life. Algorithmic targeting innovation along with attribution and using engagement services will be prominent in the industry. Third-party because why hire a lot of engineers to build manual in-house tools when great tools are created for you – so you can focus on perfecting the app itself.