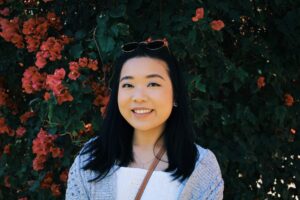 At MGS 22 Las Vegas we were excited to honor some of the most important women in mobile. Tiffany William won the MGA Women of the Year Rising Star Award for 2021 (as we finally got to honor last year's winners in person). As the Growth Marketing Manager at Kabam, nearly all of Tiffany's career has been impacted by the pandemic and then the deprecation of IDFA. We are excited to see what Tiffany does next, and hope she masters TikTok! Learn more about Tiffany and her career in this Q&A.
Q: Tell us a little about your first job in the mobile industry. How has the industry evolved since then?
A: My current employer, Kabam, is actually my first job in the mobile industry! It'll be three years this November. I joined a little over a year before IDFA kicked in, so targeting and analyzing campaigns on iOS devices are no longer the same.
Q:
What has been your biggest professional challenge?
A: Three months into this new job, unfortunately, COVID hit! What used to be a fast-paced learning experience (being around team members who are more experienced, attending conferences to learn more about the industry), moved entirely online, which certainly took some time to get used to. However, my team has been amazing about cross-learning over Zoom and I'm very happy and excited that more conferences are starting to be in-person now!
Q: A lot has changed in mobile over the last couple of years. What has surprised you most?
A: How fast TikTok grew as an app and also an advertising platform! How the users behave on TikTok is very different from industry giants like Facebook and Google. I feel like creatives are often overlooked. At Kabam, we believe creatives matter because first impressions matter. It is important for us that our creatives continue to be fresh and up-to-date with the current trends, and are put in the right channels and markets. One of my goals this year is to unlock the "secret sauce" to advertising on TikTok — not only surfacing "ads" that are already trending but how do we become the trendsetter?
Q: What advice would you give to someone just getting into the mobile industry?
A: Be nimble… the landscape is changing faster than you think. But worry not, there are many resources, both online and in-person (conferences) that will help you navigate the industry. Working in mobile (and advertising) has also been a really fun treat — you'll get to pair art and science together — can't get more exciting than that!