UA IN AR WORKSHOP
TO BE DETERMINED
Online
Augmented Reality (AR) can bring new life to your ad creative. Interactive ads that require participation engage your audience in new and profound ways. In this workshop, you will learn how to create branded AR Lenses for Snapchat that can help you scale user acquisitions — and teams will compete for the chance to run and test the campaign live on Snapchat with up to a $5,000 budget (team's local currency). Individuals will learn how to use Snap Lens Studio to create content using AR technology and teams will produce innovative ideas ready to become successful campaigns.
SCHEDULE
Agenda in Central European Time
DAY 1
09:00–09:30: Introduction
09:30–10:00: Round presentation participants
10:00–10:30: Presentation of the project
10:30–11:30: Marketing AR best practices
11:30–12:30: Creatives AR best practices
12:30–13:30: Break
13:30–16:00: Snap Lens Studio training
16:00–19:00: Briefing and campaign creation (TEAMS ONLY)
DAY 2
09:00–15:30: AR Lens Studio production (TEAMS ONLY)
09:00–15:30: Preparation of presentations (TEAMS ONLY)
15:30–16:00: Wrap-up experience (TEAMS ONLY)
DAY 3
Winners announced
WHO SHOULD PARTICIPATE?
Individuals interested in UA in AR
Anyone interested in learning more about UA in AR can attend Day 1 of the workshop. The workshop is a cross-functional creative content production format. Those attending Day 1 will walk away with marketing and creatives AR best practices as well as an understanding of Snap Lens Studio. Day 2 is reserved for company teams competing for the Snapchat ad campaign budget. Individuals are not eligible to attend Day 2 or compete for the prize.
Teams looking to build AR ad campaigns
Company teams can take part in both Day 1 and Day 2 of the workshop – with Day 2 being reserved exclusively for teams. We have room for up to six company teams in the mobile app industry who offer services or products and are active across social media channels. Each team will participate with four to six people coming from the brand, performance marketing, and creative teams. Each team will create a strategy using AR content to acquire new users.
By the end of the workshop each team will have AR content and a UA strategy to reach their audience. These teams will compete against each other for a chance to make their AR-driven UA strategy a reality on Snapchat with up to a $5,000 budget (team's local currency).
The ideal structure for each team:
2 artists (1 designer, 1 motion designer)
1 brand manager
1 performance marketing manager (managing paid social budgets)
1 art director or creative director
PARTNERS
VR/AR ASSOCIATION (VRARA)
The VR/AR Association (VRARA) is an international organization designed to foster collaboration between innovative companies and people in the VR and AR ecosystem that accelerates growth, fosters research and education, helps develop industry standards, connects member organizations and promotes the services of member companies. With over 50 Chapters around the world in major cities, VRARA staff helps members locally and connects them to global opportunities. LEARN MORE HERE.
Jury Members
Philip Wogart
VRARA
Executive Director DACH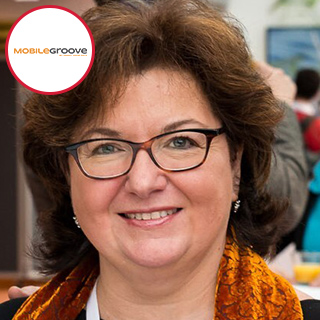 Peggy Anne Salz
MobileGroove
Lead Analyst & Founder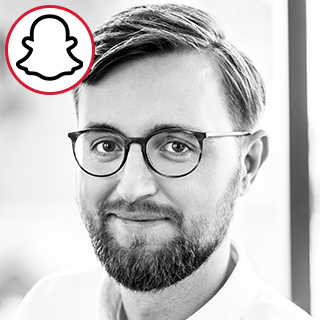 Jan Müller
Snap Inc.
Sector Lead Performance DACH